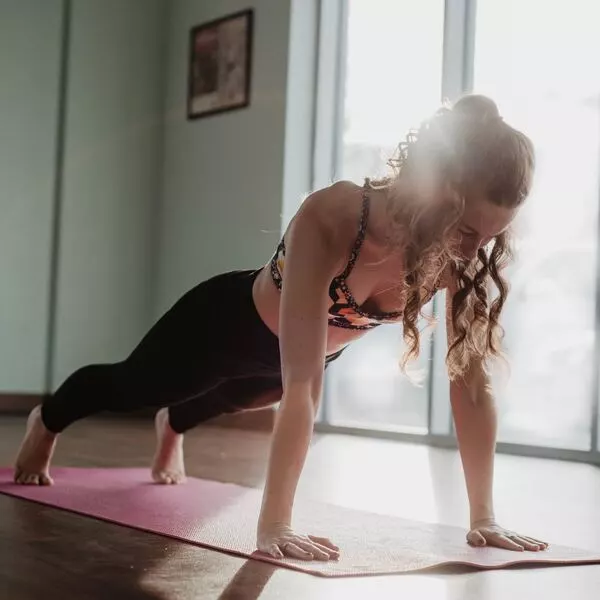 The plank is a popular core strengthening exercise in yoga and fitness programs. While it doesn't usually come with a traditional "benefit plan" like an employee benefit package, there are many benefits associated with incorporating plank pose into your fitness routine.
Here are 10 potential benefits of including the plank pose in your exercise program:
Core strength: The plank pose is known for effectively targeting the core muscles, including the abdominals, obliques and lower back. Regular practice can help strengthen these muscles, leading to improved stability and better posture.
Improving the balance: Requires balance and stability, which can help improve your overall balance and proprioception (body awareness).
Increased muscular endurance: Holding the plank pose for an extended period of time causes your muscles to work isometrically, which can improve muscular endurance and stamina.
Stronger back muscles: It activates the muscles of the lower back, which can help strengthen the muscles that support the spine and potentially reduce the risk of lower back pain.
Better posture: Strengthening the core and back muscles through plank posture can help you develop better posture, leading to improved spinal alignment and reduced risk of the attitude of a citizen.
Strengthening the arms and shoulders: the board also activates the muscles of the arms and shoulders, helping to tone and strengthen these areas.
Increased flexibility: Although primarily a strength exercise, the plank pose also requires some flexibility, particularly in the hamstrings and shoulders. Regular practice can help improve flexibility in these areas.
Improving digestion: Activating the abdominal muscles during the plank pose can potentially help improve digestion and bowel health.
Intellectual focus: Maintaining plank posture requires concentration and mental focus, which can help improve the mind-body connection and mindfulness.
Ease and flexibility: The plank can be done almost anywhere and requires no equipment, making it a convenient and flexible exercise option that can easily be incorporated into a fitness routine.
As with any exercise, it is important to practice the plank pose with proper form and technique to avoid injury. It is recommended that you consult a qualified fitness professional or yoga instructor to ensure that you are performing the plank pose correctly and safely.