Intensive 200hr Yoga Teacher Training
Welcome to your wellness paradise!
In Anahata Yoga Academy, the leading yoga and wellness Academy in Greece, we offer intensive 200hr yoga teacher training at the magical island of Kythera. 
During 3 weeks you´ll dive into yoga along with the best specialized teachers. With many years of experience in training programs, Anahata Yoga Academy and Elena Mouratidou, organize a complete training program with over 200 hours of training for students who want to deepen the practice and teaching of yoga and the holistic lifestyle. It is a program that is inspired by the traditional yoga philosophy and practice of India (Hatha-Raja Yoga) and works in excellent combination with yoga that adapts to the modern man of the 21st century.
As part of the training, we will study a wide range of topics such as yoga asana (yoga postures), breathing and balancing our nervous system techniques, the therapeutic approach of yoga, the history and philosophy of yoga and the technique of meditation, the deep relaxation techniques, yoga as an exercise, balanced diet, etc.
We love offering extra gifts in what we do hence in addition to the yoga curriculum, we offer practical tools that will contribute to your personal development: how to communicate effectively and with empathy, how to create space for your students to have their own transformation, how to let go of fears and embrace your inner power.
And of course be ready to have fun! We are a team of friends who support each other, grow together with constant feedback, and enjoy ourselves with every chance. Come as you are!
No previous experience is required. You are welcome to join us with all your unique traits, talents, beliefs!
The location:
Kythera is an island located in Southern Greece, which historically has been the birthplace of Greek goddess Venus. It is surrounded by the beautiful Mediterranean sea where you can swim in  crystal clear waters, with rich natural beauty, breathtaking sunsets and healthy locally sourced Mediterranean cuisine.
The hotel where we will be staying, is located on top of a hill above the port of Kapsali. Here two shalas, indoors and outdoors, will welcome us for our practice and classes, from where we will have a breathtaking view of the open sea. And during free time we can walk 10 minutes to the closest beautiful beach.
Prepare to embrace exciting new beginnings while enjoying the unforgettable Greek summer!
Why choose Anahata Yoga Academy's 200hr Yoga Teacher Training Course?
— It is the ONLY educational program that perfectly combines theoretical knowledge and training with EXPERIENTIAL EDUCATION – an innovation by Anahata Yoga Academy.
— All trainers are globally recognized yoga teachers and have completed themselves over 5,000 hours of training.
— Anahata Yoga Academy, through its long history in training yoga teachers, has acquired the best name in the market. Thus, it is very easy for graduates of our programs to work as yoga teachers in Greece and abroad.
— In Greece, a purely touristic country, yoga teachers graduating from Anahata Yoga Academy can easily be absorbed in the tourism sector, teach yoga in large hotel units and organize their own seminars and yoga retreats.
— There is direct personal contact with the trainers (mentoring), support and guidance throughout the training.
— All the teachers and the academy itself are adapted and updated on international progress in the field of yoga and thus, the educational program is renewed on an annual basis.
— We provide the most complete training manual, in Greek and English and a BONUS e-book with all yoga postures (yoga asana).
— Within the program, trainees also learn the online way of teaching yoga, a modern trend that will remain in our lives.
— THE ONLY PROGRAM in Greece that enables trainees to continue their training as MENTORS, attending the 200hr Yoga Mentorship Training of Anahata Yoga Academy.
What makes this particular training STAND OUT is:
The

significantly knowledgeable teachers

of each and every subject, whose goal is to render our students able to enjoy the benefits of a proper and complete education.

The

structure and thoroughness of the program

so that the students may be able to teach transformative yoga classes in the most safe and efficient manner.

The possibility for the students to participate in an interactive and experiential program

. They do not simply learn, they actually experience everything and this is what makes our students stand out at an international level!

The trainers team's

long experience in training programs

in Greece and abroad, with hundreds of their students all around the world having grown into amazing yoga teachers!

The whole teacher team continues its own training in "Train the Trainer" programs next to renowned yoga teachers without ever getting tired or losing their initial enthusiasm.

The team always evolves

so that it can offer the most amazing teaching experience to our students.

The

commitment

of out team to the

yogic system as a lifestyle

and not only as another form of exercise.

Our commitment to

supporting our students with numerous tools

, practices that will make them meet their own best version, which they will actually share in the end with their very students, if and when they decide to teach.

The great

employment

that our students enjoy in the local and global market.

The

establishment of a team

, whose members continue to support each other even after the end of the training program.

The

priority

and the

reduced price

that our graduates are offered for the 500hr Advanced Yoga Teacher Training of the Anahata Yoga Academy, as well as the for the other training programs of our academy.

The outcome – of course! The joy, the transformation, the spark of our students and their impressive self-development. Their own voice, their own experiences in the training constitute for us the best evidence that this program truly stands out

To whom it is addressed:

This program is a deep study of the holistic lifestyle and the philosophical yogic system.

It is addressed to YOU

, the one who wants to delve into your own personal self-development through yoga.

To you, the one who does not just want to be another yoga instructor, but wants to become a yoga TEACHER.

To you who want to train in a place that SPECIALIZES in the science of yoga.

To you, the one who wants to live a balanced life.

To you, the one who is now bringing in your life more health in every possible domain, as well as a harmonious relationship with yourself and the environment in which you live.

To you, the one for whom mediocrity simply doesn't suffice, to you, the one who wants to offer to yourself the best, because that's what you deserve.

To you, the one who is interested in teaching and inspiring other people through yoga.
Contents:
During the program training takes places through four basic categories:
A. Techniques, Training and Practice
Practice and analysis of yogic poses (Asana)

Practice and analysis of breathing techniques (Pranayama)

Practice of Traditional Hatha Yoga, Vinyasa Flow Yoga, Therapeutic Yoga, Dharma Yoga, Restorative Yoga

Advanced inner cleansing techniques (Kriya)

Techniques that balance the nervous system (Pranayama). Theory and practice (yogic breathing, surya and chandra bedhana, nadi shodhana, bhastrika, kapalabhati etc) and the effect of pranayama on the anatomy of the body.

Experiential Yoga classes

Teaching basic Corrections/ Remarks (Hands-on Adjustments)

Practicing basic Corrections/ Remarks

Introduction to the history of yoga

Learning and practicing the use of yoga props (yoga straps, blocks, bolsters)

Teaching and practicing deep relaxation and meditation (introduction to Yoga Nidra)

The importance of personal practice (sadhana)

Introduction to meditation (terminology, meditation techniques according to each lineage)

Effects of pranayama on anatomy and subtle body

Practice and analysis of relaxation and meditation techniques

Experiential games targeted to self- knowledge Mantra & Japa Yoga

Experiential games

Nutrition as a tool for a balanced life
Β. Anatomy, Physiology & Biomechanics
Basic human anatomy

Yoga anatomy

Skeletal system (major bones, types of ligaments, major muscles involved in asana)

The nervous system, fight/flight/freeze response, vagal theory, overall body-brain connection

Cardiovascular, circulatory, endocrine, digestive system as they relate to yoga practice

Respiratory system and the muscles that affect breathing, involuntary vs voluntary breath

Joint stabilization

Movement types of ligaments

Safe movement according to balance, flexibility, awareness and body restrictions

Biomechanics of joints – Movement anatomy

"Reading" the body – Observing – Personal evaluation

Alignment – Adjustments – Mobilization of the physical body – Contraindications – Misalignment

Understanding the therapeutic effect of asana and yoga as a whole on the physiology of the human body

Musculoskeletal disorders, as for example neck syndromes, lower back pain, arthritis. And chondromalacia

Yoga as recuperation
C. Yoga Humanities
The history of yoga

What yoga is and yoga terminology

Types of yoga

Basic Hatha Yoga systems

The relationship between asana, pranayama and meditatitation, as well as the approach of major yoga lineages

Getting familiar with the most important yoga texts from Vedas to Upanishads (Nasadiya-sûkta, Isha, Katha, Brihadaranyaka, Chandogya Upanishads)

Study of Bhagavad Gita

Study of Patanjali's Yoga Sutra, basic moral principles of yoga and reconsideration of the yoga practice and its teaching

Self-reflection on the link between yoga philosophy and yoga practice

Code of conduct and ethics in yoga

Understanding and acting in order to cultivate equality in the yoga world
D. Professional Essentials, Teaching Methodology & Practice
Sequencing & lesson pace

Creating a lesson plan for a Hatha + Vinyasa Yoga class

Basic principles in yoga teaching

Teaching Asana, Pranayama, Kriya

Preparing a yoga class – General remarks

Creating a lesson plan

The art of observation in yoga teaching

The yoga teacher's use of voice and his/her posture

Verbal and non-verbal communication

The environment and the management of a yoga lesson

Teaching in small groups

The importance of continuing education in yoga

The profession of a yoga teacher

Professionalism (trustworthiness, continuity, hygiene)

Marketing and promotion

Educational organizations related to yoga and certification (Yoga Alliance USA)

Mentoring: during the training the students have the opportunity of personal and online meetings with the program director, Elena Mouratidou, as well as the other members of the teaching team for any possible query, clarification or discussion.
As part of the training the students have to attend some online yoga classes at Anahata Yoga Academy or any studio that they prefer. The cost of the 25 online classes at the studio is included in the overall investment of the training program and is considered a part of the training process.
Organization and program director:
Elena Mouratidou (Yoga Alliance Ε-RYT® 500, YACEP®, Yoga Master Trainer, Dharma Yoga Advanced Teacher 800hr)
Trainers:
Elena Mouratidou (Yoga Alliance Ε-RYT® 500, YACEP®, Yoga Master Trainer, Dharma Yoga Advanced Teacher 800hr)
Alexandra Palatza (Yoga Alliance E-RYT® 500, YACEP®, specialization: Yoga Nidra)
Myrto Nikologianni (Yoga Alliance E-RYT® 5
Location:
Porto Delfino Hotel, Kythira
Prerequisites
A completed application form

Private meeting with the teachers training facilitator

Certification by a General Physician or Cardiologist which allows the trainee to practice any kind of physical exercise/yoga valid for the current year.
Dates
Coming soon
Investment
The investment includes:
All days of training

21 days of accommodation at beautiful Porto Delfino Hotel

3 daily meals of Mediterranean cuisine, made of locally sourced ingredients

 The educational manual and a booklet with all asana

Certification by Anahata Yoga Academy

The ability to register to Yoga Alliance USA with 200 hours of Training.
The investment DOES NOT include any non-complementary personal costs and costs of transportation to the island.
Certification
The students who will successfully attend all the training program (200 hours of training), having completed all the lessons, assignments, any compulsory attendance and practice are certified by the Anahata Yoga Academy as yoga teachers and are able to teach in Greece and abroad. If they wish, they can register in the International Organization Yoga Alliance USA as Yoga Alliance RYT 200.
Cancellation Policy
Deposits are not refundable.
In case of cancellation up to one month prior to the beginning of the training, the entire amount of money is refunded, except for the deposit.
In case of cancellation less than a month before the training, the amount of money is non-refundable.
Certification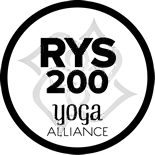 RYS200 from Yoga Alliance USA
Category 
Basic
Place (online, in person & location name)
Kythera (In Person)
Trainer
Dates and time
Coming Soon